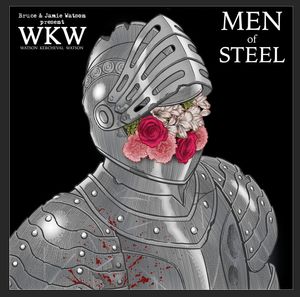 Thanks to everyone in advance for supporting our "Men of Steel" CD campaign. This is our first update post, but we'll be adding more as the campaign gets going. 
As mentioned on the home page, our goal for this campaign is $7,000. That will cover the following:
1. Mastering of the tracks (they will be mastered for both CD and iTunes by Nigel Walton)  
2. Artwork creation (Tim Eldred has done some great work for us, and we'd like to pay him for his time and talent)  
3. CD manufacturing/replication
4. Shipping costs 
Unlike some other crowdfunding pages, this one (Bandzoogle) doesn't offer a running, up-to-the-second tally of how much has been raised, so we'll need to keep you updated on that here in this blog with regular posts. 
Also, upon making a pledge, you should receive a thank-you message with the password for the "All-Access" page as well as the download link for "Killiecrankie". There will be some cool additional content that we'll be posting there throughout the campaign: videos, images, audio, lots of fun stuff. There're already a few cool things there, and more will be added in the coming days.
Finally, please help us reach our goal by sharing the page, commenting on the music on social media (as long as you like it, of course), whatever you see fit. 
Thanks so much for being a part of this effort and this music! Stay tuned for more updates soon!